Hard-Wired Partnerships
IT Services building experience, developing relationships
and sharing success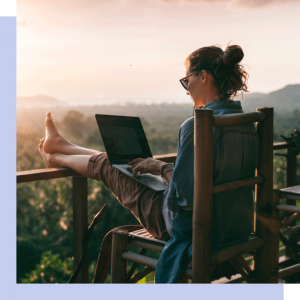 About us
Reshaping a new
perspective on IT
Born during the pandemic period, our values are based on the new IT reality: flexibility, transparency, trust, freedom, digital and creating "Hard-Wired Partnerships" to make a difference with our collaborators and clients with trusted relations. We are also focused on contributing to a carbon-free economy, allowing for a sustainable remote work environment balanced with close relationships with our team.
Approach
Trustworthiness
and success sharing
When you belong to our team, we are going to invest ourselves in following, training and supporting your evolution.
Our collaborators are our best value and we will share the success with everybody who wants to be part of this adventure!
Continuous Follow-ups
and Feedback
Sustainable Remote
culture
300 euros/year
for Training Plan
Continuous Follow-ups
and Feedback
Special discounts and flex options
Sustainable Remote
culture
300 euros/year
for Training Plan
Services
Making Transformative Changes
WIRE IT is a global company specializing in IT services as Nearshore, Offshore, Services and Placement supported by an experienced senior team allowing our customers to make the best decisions.
We have 3 Key Areas of Expertise
Based in Portugal but with selected expert developers globally distributed, we can connect your international projects in different timezones, with different models to exactly fit your business needs.
Engineering-tech
recruitment Experience
Competitive Rate vs
100% local presence
Scale your international
teams
Providing the best solutions and services under the traditional model in your organization facilities applying the best technologies and methodologies.
We are exactly
where you need us
Local availability for
immediate support
Informal brainstorming
opportunities
We connect the best expertise with the best companies around the World
Grow faster with
the best talent
Demanding
Recruitment process
Umbrella company
possibility